Every day, people across Australia get up and get moving with their daily activities. What you may not realise is that UGL is probably involved in some way.
Power, mining and water

Heaters and showers are often powered by Liquefied Natural Gas (LNG). If you're in Queensland they could be fuelled from a number of LNG facilities serviced by UGL. Additionally, the water from your shower could have come from a water treatment plant UGL has worked on.

When switching on lights, we depend on a reliable power source. UGL's power team ensures a safe and steady power supply by performing installation and maintenance on substations and transmission lines for our clients.

Likewise, the power itself could have come from one of UGL's new energy battery installation or solar projects, or from one of the power stations where UGL's resources team provides shutdown and maintenance services.
Freight
A portion of your breakfast may have travelled at some point on freight rail. UGL is Australia's only diesel locomotive manufacturer and maintains freight fleets across the country.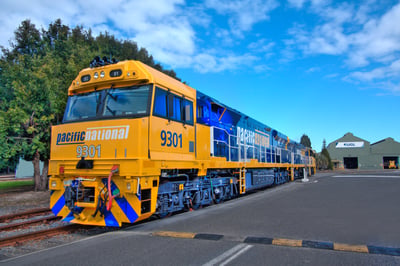 Public transport
Do you travel on public transport in Sydney, Melbourne, Adelaide, Brisbane, or Canberra (or across the pond in Auckland, New Zealand)? Through CIMIC Group's investments and partnerships, UGL provides operations and maintenance in each of these major cities.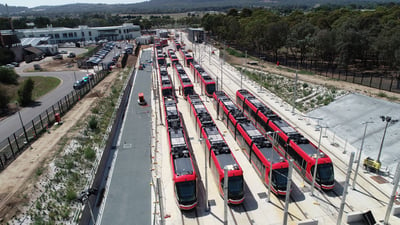 Roads and tunnels

Travelling on a major roadway such as Brisbane's Clem7 tunnel? Or on a metro train? UGL designed and constructed the mechanical and electrical services, including the control and communications system. That electronic speed sign you passed may be controlled by UGL's INTEGRA, our in-house integrated Operations Management Control System software.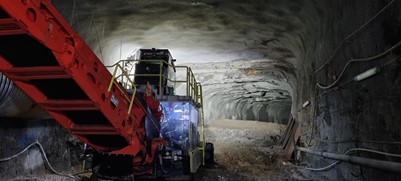 Communications
UGL's telecommunications team supplies critical communications, providing the systems for emergency services to communicate. We're keeping people connected by installing the world's fastest underground broadband communications. And assisting in one of the largest ever expansions of mobile coverage in regional and remote Australia.
UGL provides a diverse range of services in a wide variety of sectors, right across the country. The next time you're going about your day, have a think about the many ways UGL may have been involved.