CIMIC Group has been recognised for corporate sustainability excellence by international capital and commodity market analyst S&P Global with our inclusion in The Sustainability Yearbook 2021.
The Yearbook showcases the best performing companies, among industry peers, rated on financially material environmental, social and governance (ESG) metrics.
S&P Global has assessed CIMIC Group's sustainability performance as being within the top 15% of our industry – among the world's highest performing sustainable companies.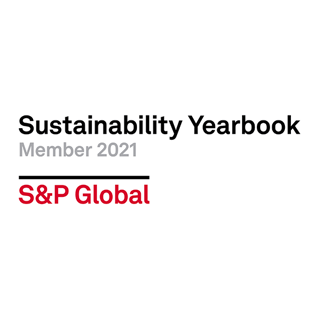 CIMIC Group creates value for shareholders and stakeholders through disciplined business and project management.
Embedding sustainability into our decision making enables us to grow revenue, reduce costs, mitigate risk and deliver projects with the future of the environment and our communities in mind.
Operating sustainably
Reflecting CIMIC Group's commitment to operating sustainably, our
annual report
, published this week, wraps around our sustainability report. Together they provide a window into our company's performance, direction, and integrated approach to sustainability.


The sustainability report sets out our ESG performance and progress in the key areas of creating shareholder value, safety, integrity, culture, innovation and environment.
Alongside quantitative measures and results for each, a range of case studies highlight the diversity of our Group's activities and sustainability practices, and share practical examples of our people delivering positive outcomes while building rewarding careers.
Did you know?
CIMIC is a member of the Dow Jones Sustainability Australia Index and FTSE4Good.